June 2015 - AFS gains coveted MCA Approval for HELM (M) Course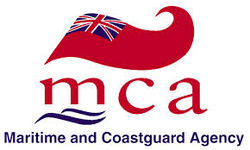 Folowing a recent rigourous inspection of all elements of their new Human Element Leadership and Management at the Management Level course, the United Kingdom's Maritime and Coastguard Agency have awarded a certificate of course approval to AFS Consultants.
Director Steve Sanders said, "This is a proud moment for the company. Months of hard work by our team to produce a great course have finally paid off. We are justly pleased to gain the MCA accreditation for the course which we expect to offer worldwide in the future."
The course syllabus is a mandatory element of the STCW Manila Amendments 2010, but many are unaware it is an ideal non-mandatory course for those not holding STCW Certificates of Competency. Staff and individuals who could benefit from attending the course include Pilots, VTS Officers and other port personnel who require skills in management, team working and leadership.
For more details of how this couse can support you and your staff contact us via this web site.
« Back to News